MDJM – Dynamic Contact Forms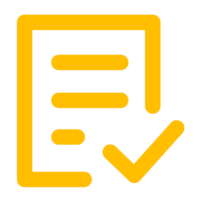 The Dynamic Contact Forms add-on increases your business efficiency by allowing you to respond to enquiries within seconds and guarantee a professional and accurate quote each and every time, without spending a lot of time doing it.
Configure your contact form to capture all of the information you need to provide competitive and informed quote to your client.
You can even see when the client has read your quote.
Main Features
Create an unlimited number of contact forms
Display forms via shortcode anywhere on your page, or on multiple pages via a widget
Automatically creates an event enquiry on submission
Automatically creates a client account on submission
Auto responds to clients with customisable email templates
Supports a large number of field types as text fields, text areas, check boxes, drop down lists, event type drop down lists, email address fields, telephone number fields, url fields etc.
Allow users to request event packages and add-ons
Specify which fields are required to be completed before the form is submitted
Drag & Drop fields to re-order
Utilise a date picker within date fields
Map fields of the Contact Form to Client and Event fields within the MDJM application
Customise actions to be taken on form submission
Add your own CSS classes to fields if required
Supports Google reCaptcha to help protect against SPAM
The cost includes one year support and updates